Believe it or not the New Year has arrived!  With that arrival also come the new style that are gonna be big in 2018! 
Here are our top 7 home design crystal ball predictions for 2018 and beyond. While our future seeing powers may remind some of psychic abilities...believe us it's not! Our predictions are based on interviews with industry experts, styles we are seeing at markets, and buying trends of customers. 
Whether you just bough a home or are considering a New Year redesign then here are some home design trends to look for in 2018.
1. Florals Are In
This might be the year to stop and smell the roses. Oversized floral blooms and large scale references from wall art to furniture have been popping up at markets, in social media and in interior design blogs. 
The twist is the larger scale floral prints that gives the traditional floral prints a more modern and bold look that makes a statement.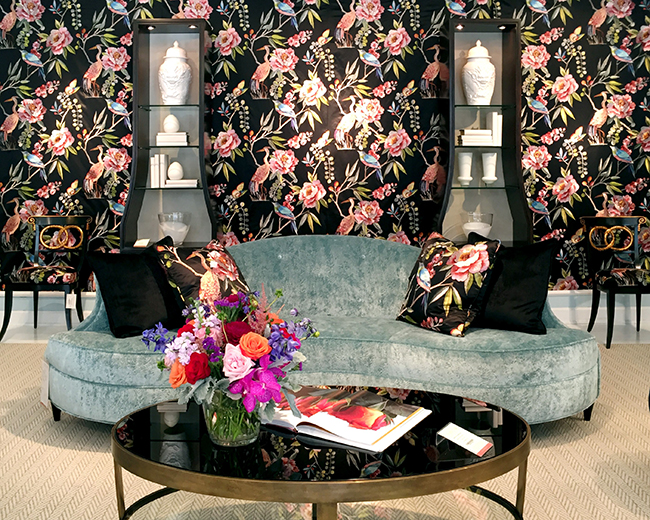 (Photo From Zillow)
2. Getting Colorful In The Kitchen
New to design this year is rich warm colors like grays, blues and deep wood tones. This gives the space a warm welcoming feel and is a pretty drastic difference from classic white kitchens.  This year we are gonna see more risky colors throughout the home but especially in the kitchen.
Adding wood decor to a kitchen is a great way to get those warm tones.
3. Rustic Style Sinks
Expect to see even more rustic style farmhouse sinks in 2018. This trend isn't going anywhere as more of these sinks replace white and stainless steel. Sinks made of concrete, copper, and stone will make an even bigger impact this year.
The rustic style that is beginning to become even more popular wont be going anywhere this year. Getting creative with your kitchen sink seems to be something on the rise.
(Photo from douczer.org)
4. Vintage Light Fixtures
Vintage lighting fixtures with that do-it-yourself look are really making a big push in 2018. This included lanterns, pendents and chadeliers.
The vintage fixtures give your home a distinctive and one of a kind look that can be easily added to any room.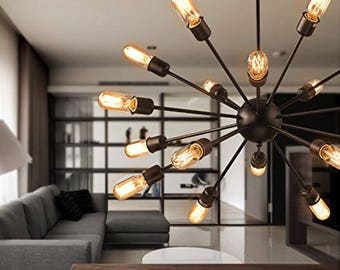 5. Simplicity
Over the last five years we have been seeing a less is more approach. More space, more relaxing, easier clean up etc. and we don't expect that to stop any time soon. Homeowners are flocking to having less clutter. 
This trend is spreading throughout the entire home but especially in the bedrooms. Calming and soothing colors mixed with soft fabrics and sparse decor are headlining master bedrooms this year. 
6. Cerused Wood Finishes
What is a cerused wood finish you ask? Its a finish developed centuries ago using a white pigment to fill and show unique lines in wood. Designers like it for the unique texture that is created during the process.  We are in the early stages of this trend but we are beginning to see many DIY'ers and designers doing this on social media and the big companies are soon to follow.
(Cerused Kitchen Cabinets)
7. Bolder Color Shades In The Main Rooms
 Neutral and warm may be IN style in the bedrooms but that's not true for the rest of the house. Subtle tones are giving way to bolder and more vibrant color shades in 2018. Rich bold colors that are at the opposite end of the color spectrum are now becoming more in demand. Its not just paint, colorful accent chairs and decor are also making a comeback. 
These color are more often expressed as accents in a room rather then covering all the walls. These smaller glimpses of color gives a room a nice pop and its a trend that is a welcomed change in 2018.